Login
Log in if you have an account
Dont have an account? Register
Delivery & Shipping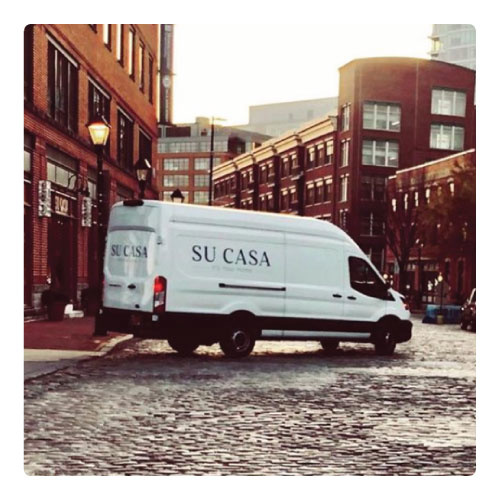 Su Casa Delivery is a white glove service, including setup and inspection of all pieces, as well as the removal of all packing and shipping materials and debris. Our delivery team is professional, courteous, and conscientious, and upholds our dedication to your satisfaction.
Our deliveries are by appointment, 5 days a week. Please let us know ahead of time about any special equipment or extra help we might need on a delivery, it goes a long way to avoiding difficulties like fitting your furniture or worse, damaging your home! Likewise, if you're unsure about a piece fitting down a stairwell or making a turn in a hallway, let us know, we have often times gone to homes to measure before an order is placed. Every delivery presents unique circumstances and we do our best to avoid problems, but cannot guarantee every delivery to be flawless. We aim to make the delivery process as easy as possible.
If you are purchasing off one of our showroom floors or from our stock, at the time of your purchase, we can look at our delivery schedule for our earliest availability. If special ordering*, as soon as we receive your piece(s), we will then call you to set up a delivery time.
We offer FREE LOCAL delivery on all purchases over $1000 in Delaware and Maryland. Any purchase under $1000, in those set areas, can be delivered for only $75. See map for our local delivery areas.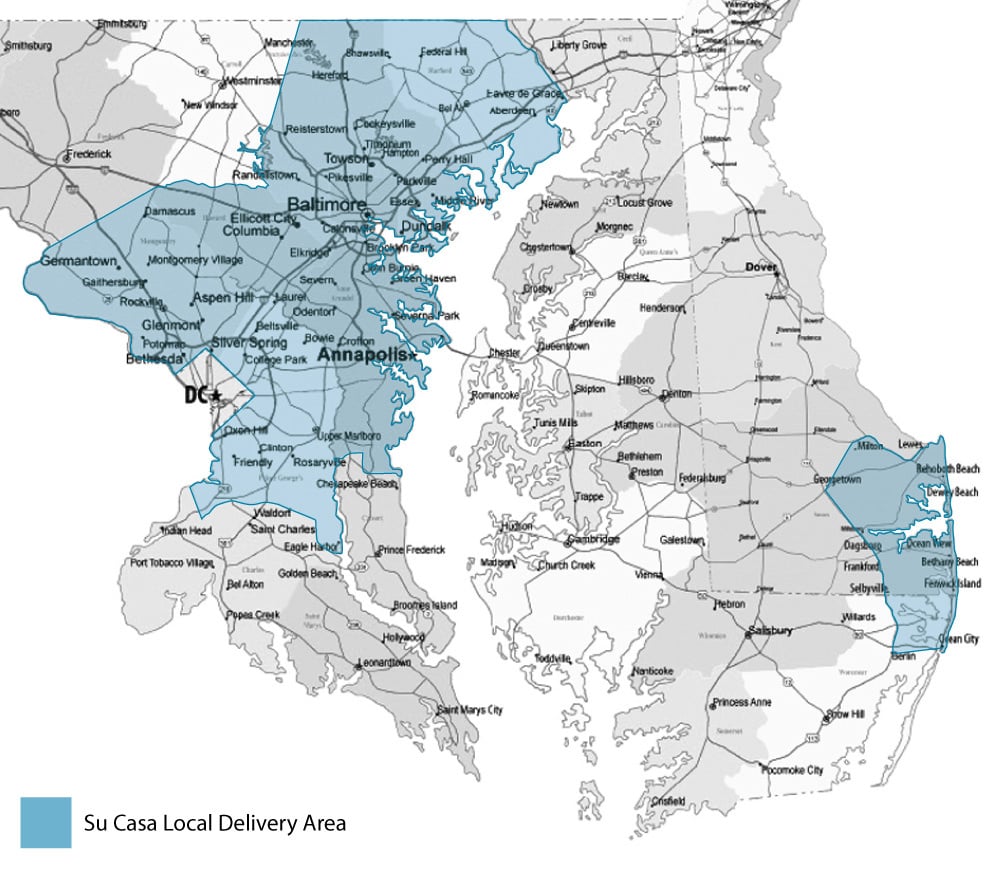 Outside of our local area? We also deliver up and down the east coast and ship across the country. If interested in Freight Shipping or Distant Deliveries, please call for more details, as those fees are calculated on a case-by-case basis.
If purchasing furniture online, you'll see "$0" for shipping at time of checkout. As noted above, shipping is calculated case-by-case, so please know we will be contacting you to take that additional payment. 
Artwork and Home Decor Shipping costs can vary due to the size of the piece(s) selected. All are shipped via UPS Ground, unless otherwise specified. For most artwork and home decor online, shipping will be calculated in the shopping cart. For larger pieces, when we receive your order, we will call to let you know the shipping costs before preparing your order. If approved, we will take payment for that additional cost at that time. Costs can range from $25 upwards to $350 depending on the size and weight of the piece. Also, to note, there are a few large and heavy pieces that unfortunately can't be shipped. Those items can be picked-up or delivered if you're located within our area.
*You'll be quoted a lead time when you place your order.